The Best Polyend Tracker Accessories
These are the best accessories for the Polyend Tracker. I've arrived at these after a lot of trial and error, and I believe these are the best options available.
↓ All my photos at bottom ↓
If you buy a product by clicking one of my links below, I earn a small referral amount from Amazon at no extra cost to you. This is so that I can make more of these to support our awesome community, so your support is greatly appreciated!)
Polyend Tracker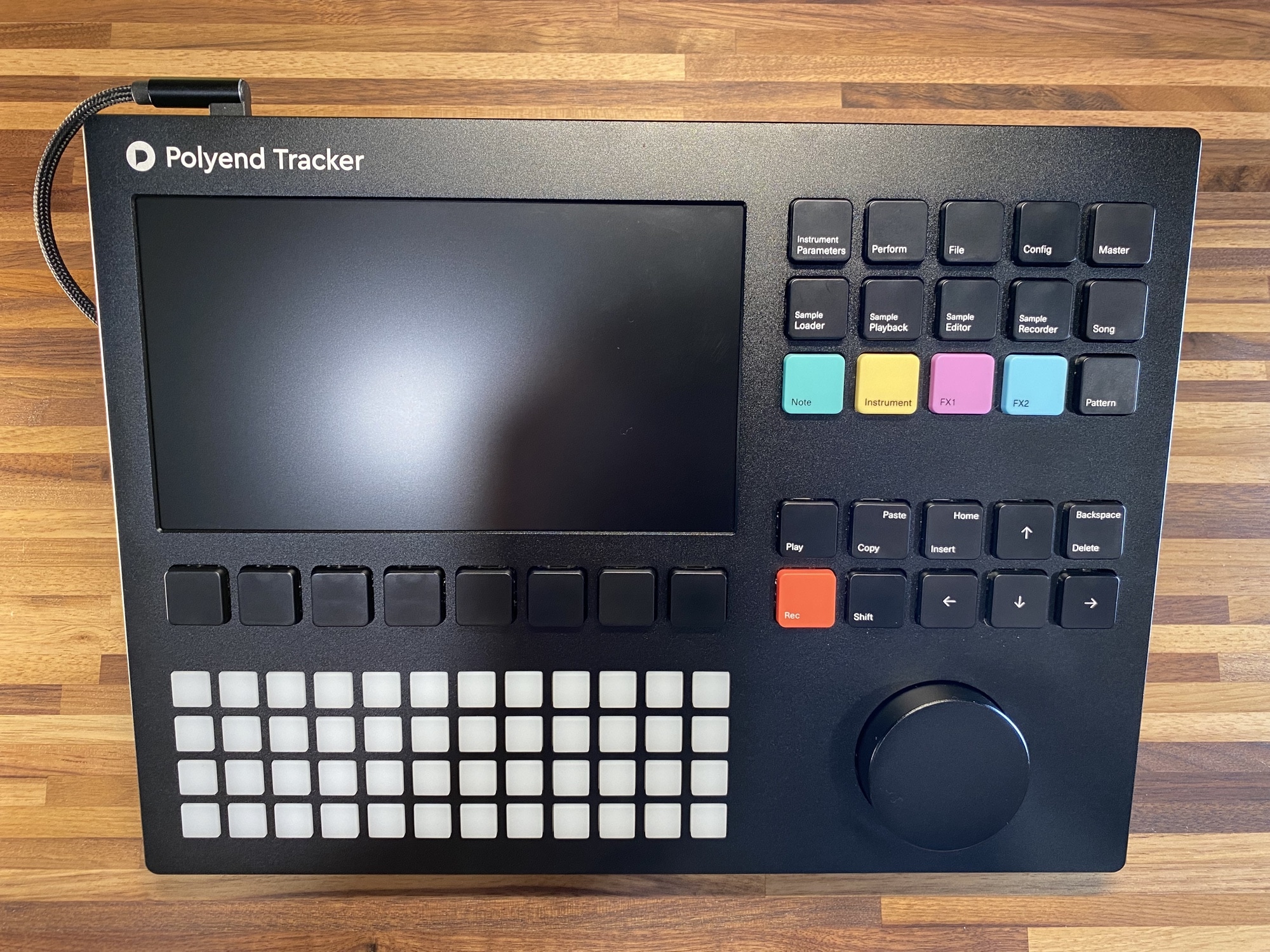 The Polyend Tracker isn't like any other groovebox—it's based on a programmatic method of making music that's not unlike using a spreadsheet. You 'code' the music, basically. I know that sounds boring, but Tracker makes it fun. This box is also a sampling powerhouse. If you don't have one yet, get one now. You won't regret it.
Triyards Angled Stand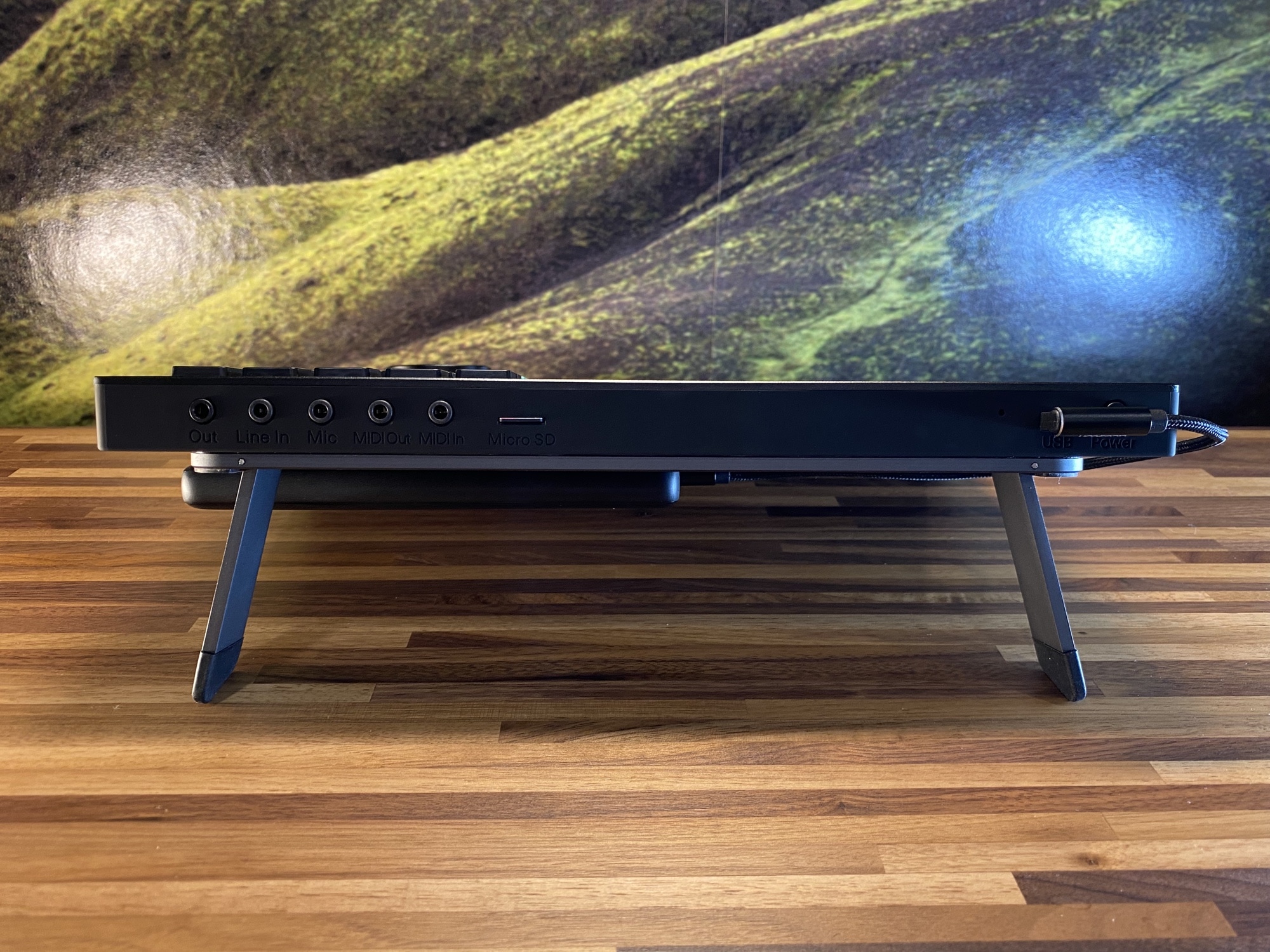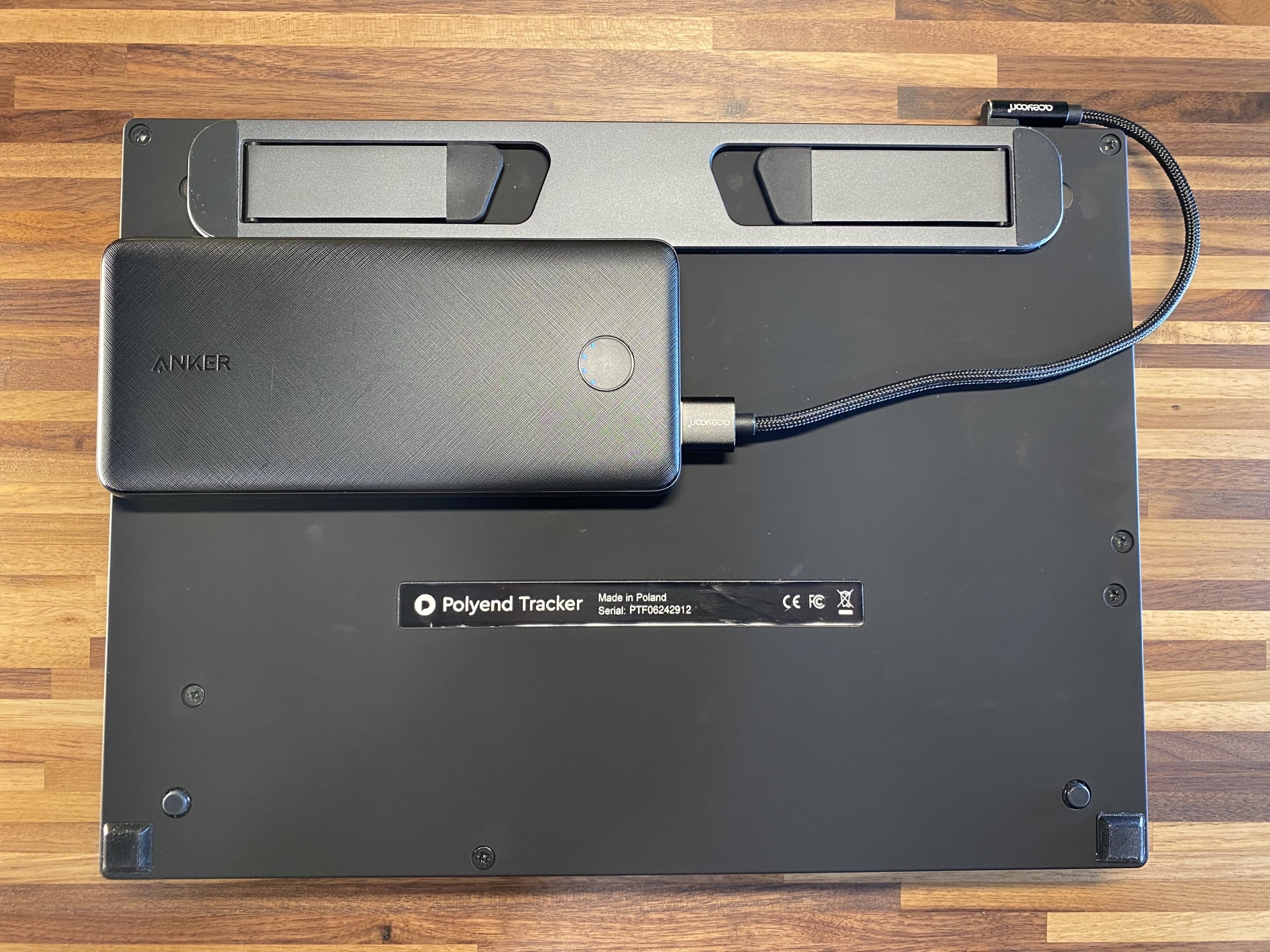 The first thing you need is to be able to comfortably prop up the Tracker so you're not hunching over it for multi-hour sessions. This stand is the most sturdy and reliable available. It's built well with aluminum and rubber, and it fills out the width of the Tracker really nicely at 9.5" wide. The Space Gray color blends into the Tracker well. I have the latest version of the Polyend Tracker with the 'soft-touch' back texture, and the adhesive for this stand is sticking just fine on that texture – something I was a little concerned about initially. It will be even better on older Trackers. (Peel off the two back feet, first.)
Hestya Rubber Feet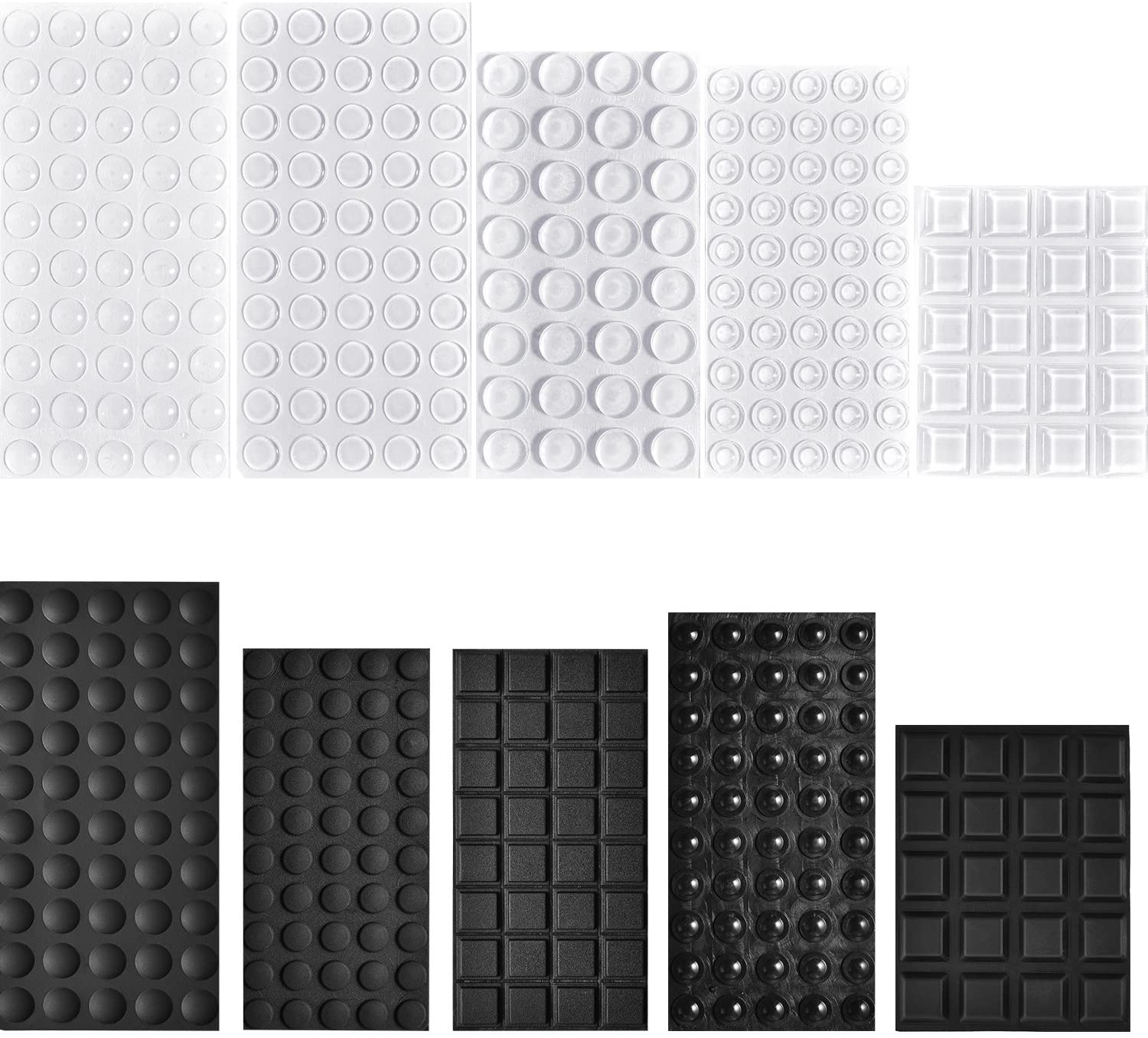 The rubber feet that come with the Tracker aren't that great... but there's less surface contact since we're angling it. Let's upgrade those front feet with the square black sticky feet from this set. They soak up some of the clacky-ness of the rather loud keys, and they make the Tracker feel even better. I got this larger set because I use them around the house.
Anker PowerCore Slim Battery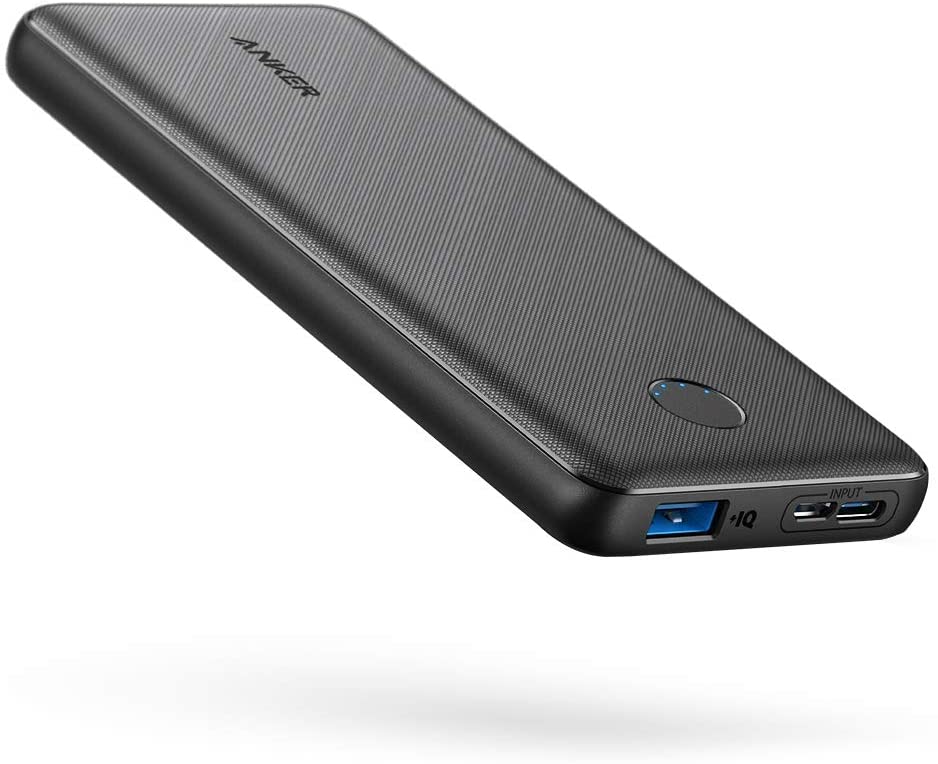 The Tracker has very low power requirements, and can be run off nearly any portable battery. But we want to keep it sleek; enter this slim battery by Anker. I've used Anker batteries over the years; they're striking the right balance of quality, reliability, cost and design. This will power the Tracker for many hours (I've done a 3-hour session and still had 2/4 'bars' left.) Bonus: it has both USB-C and USB-A ports, so you can charge a tablet or phone at the same time.
Velcro Tape Strips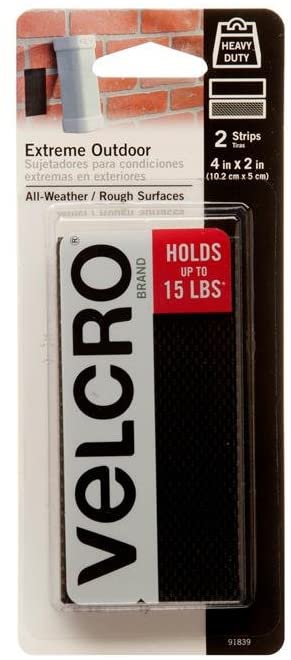 Perfectly sized and black to match, these Velcro strips attach the battery to the underside of your Tracker. One thing I found is that the third-gen Tracker's 'soft-touch' coating makes it hard for things to stick, including these Velcro strips. While they hold the battery in-place without issue, I've resorted to charging the battery while still attached to the Tracker to keep them coming un-stuck. These work well enough to recommend, but if you find something better, let me know.
Aceyoon Short USB-C Cable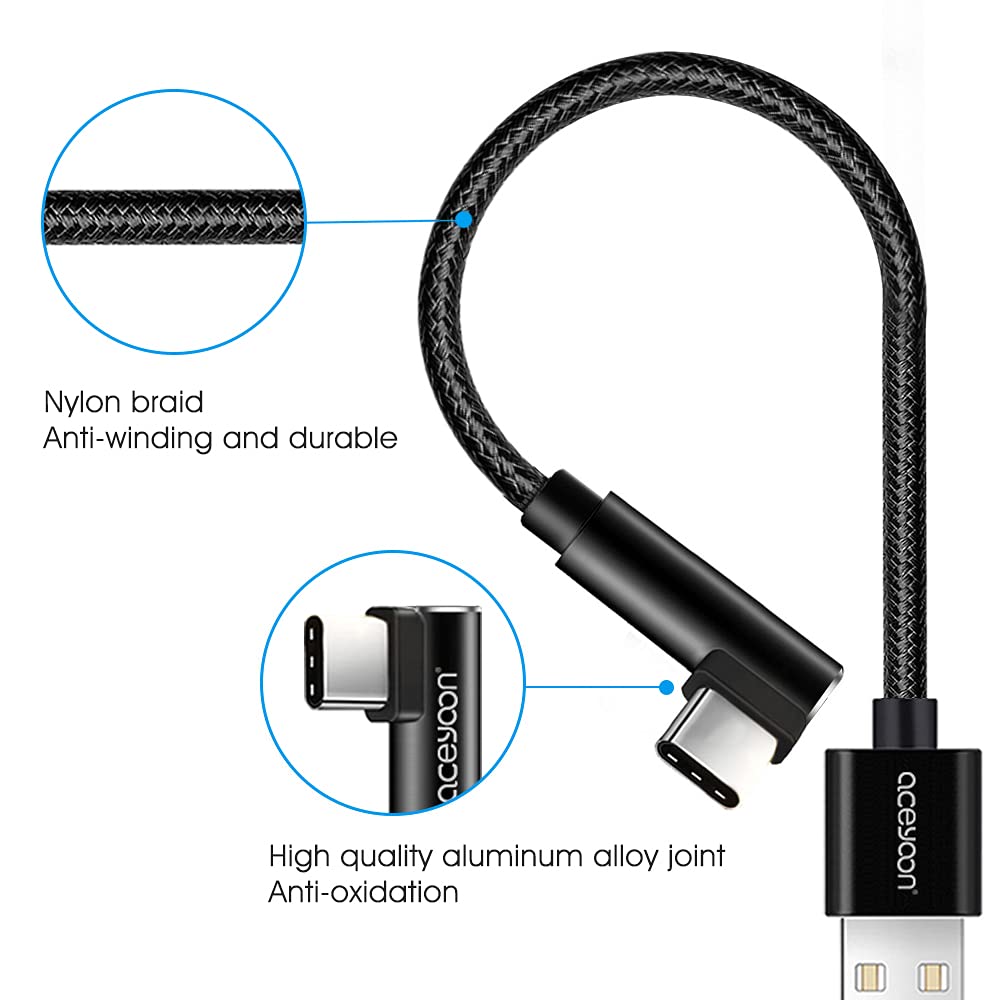 Now let's connect our battery to Tracker. This 7.2-inch long cable has a low-profile, right angle USB-C connector to go into the Tracker without sticking out, while the USB-A end goes into the battery (leaving the battery's higher-power USB-C port available for tablets & phones). It also sort of 'protects' the Tracker's power button from random power-ons. Sold as a 3-pack, in black to match, of course.
Arvok Laptop Sleeve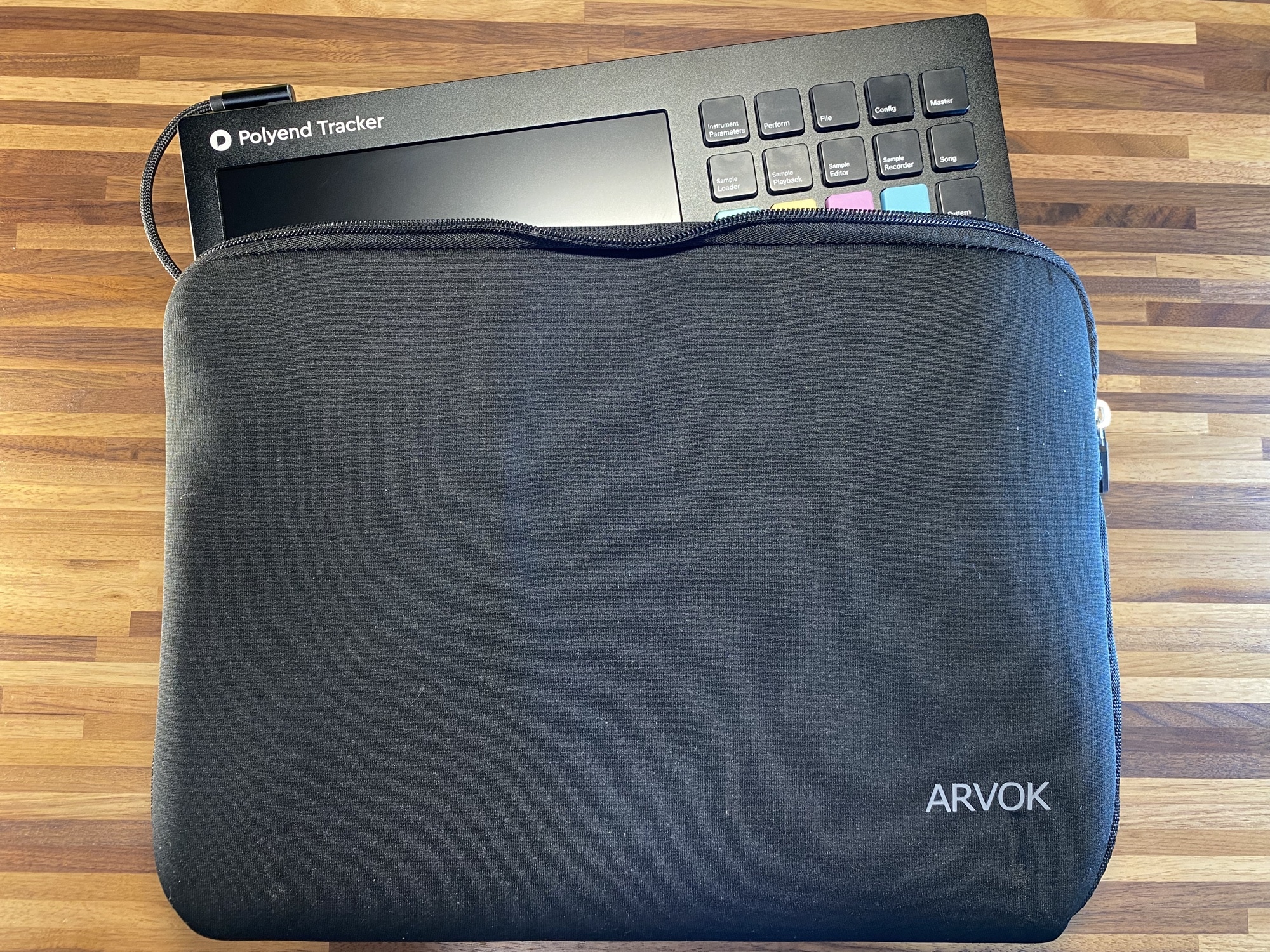 I tried several of these laptop-style sleeves. I wanted it to be easy to get in and out with these accessories installed. This one was the best fit and quality. It's real neoprene shell is thick, protects the setup, and fits perfectly. Bonus: neoprene is waterproof, so this is great for rainy climates.
...but if you really want a case with a handle...
Amazon Basics Case with Handle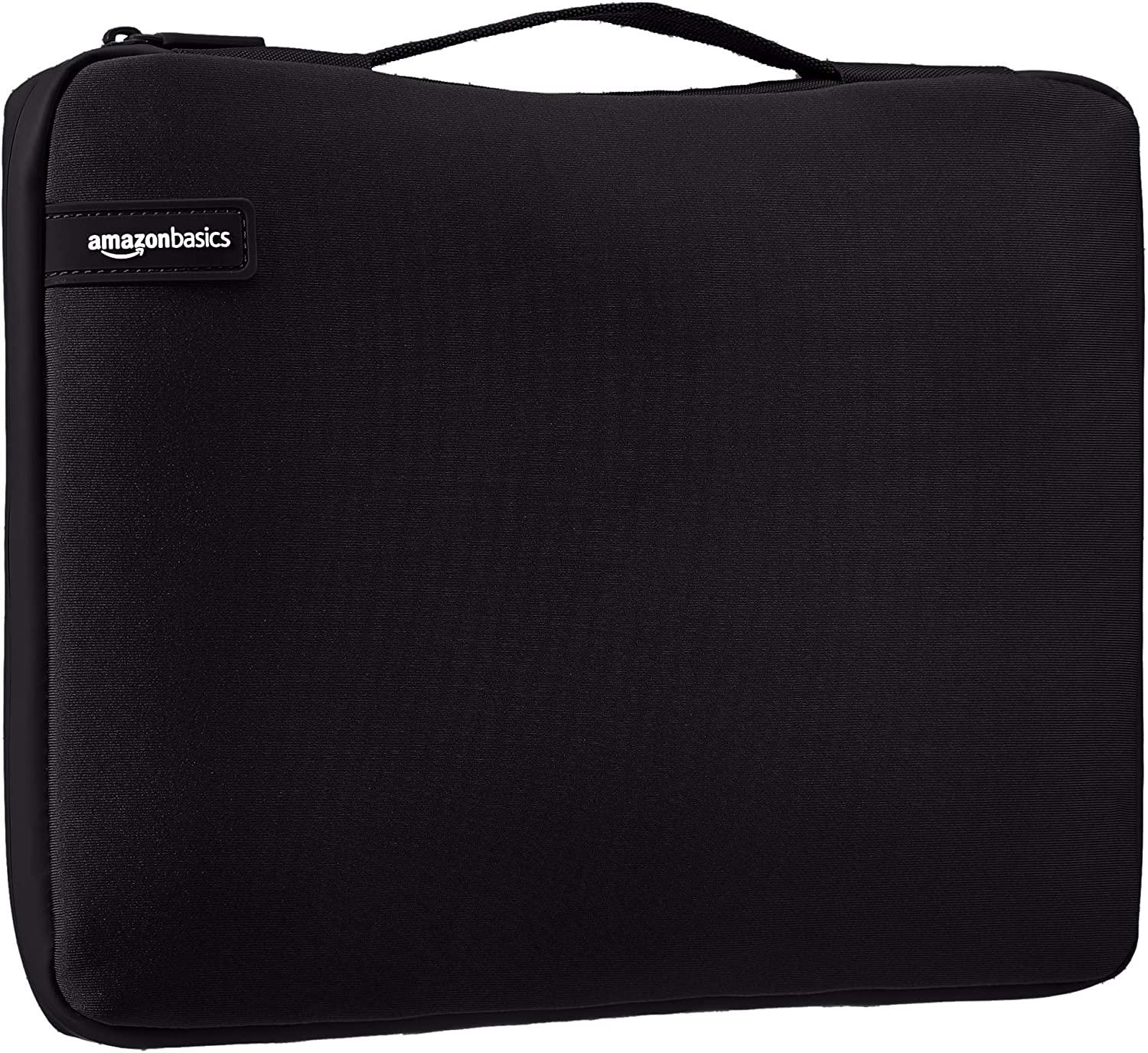 This case wasn't as thick as the Arvok, and the Tracker + accessories fit a little more loosely, but it has a nice carry handle. Certainly good enough for me to recommend if you don't want a ton of protection, and carry your Tracker on its own to go jam.
Official Hard Case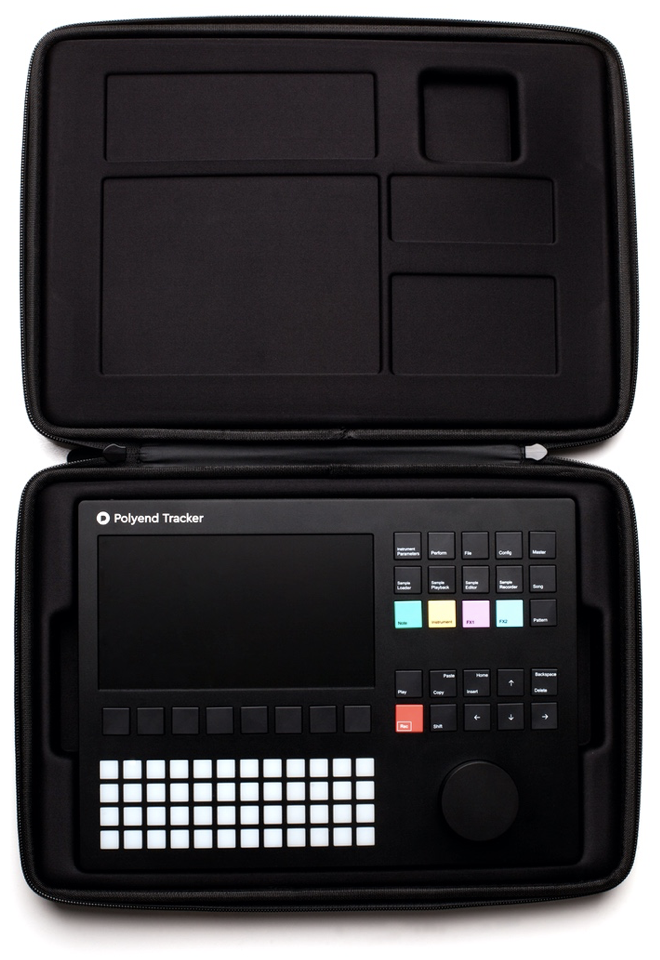 I haven't tried this official hard case by Polyend. I lost interest as soon as I learned how form-fitting it is (read: it won't work with accessories attached). But if you really want the most protection available, this is probably your best bet, directly from Polyend. Also, yikes. Expensive.
Glide Case by Analog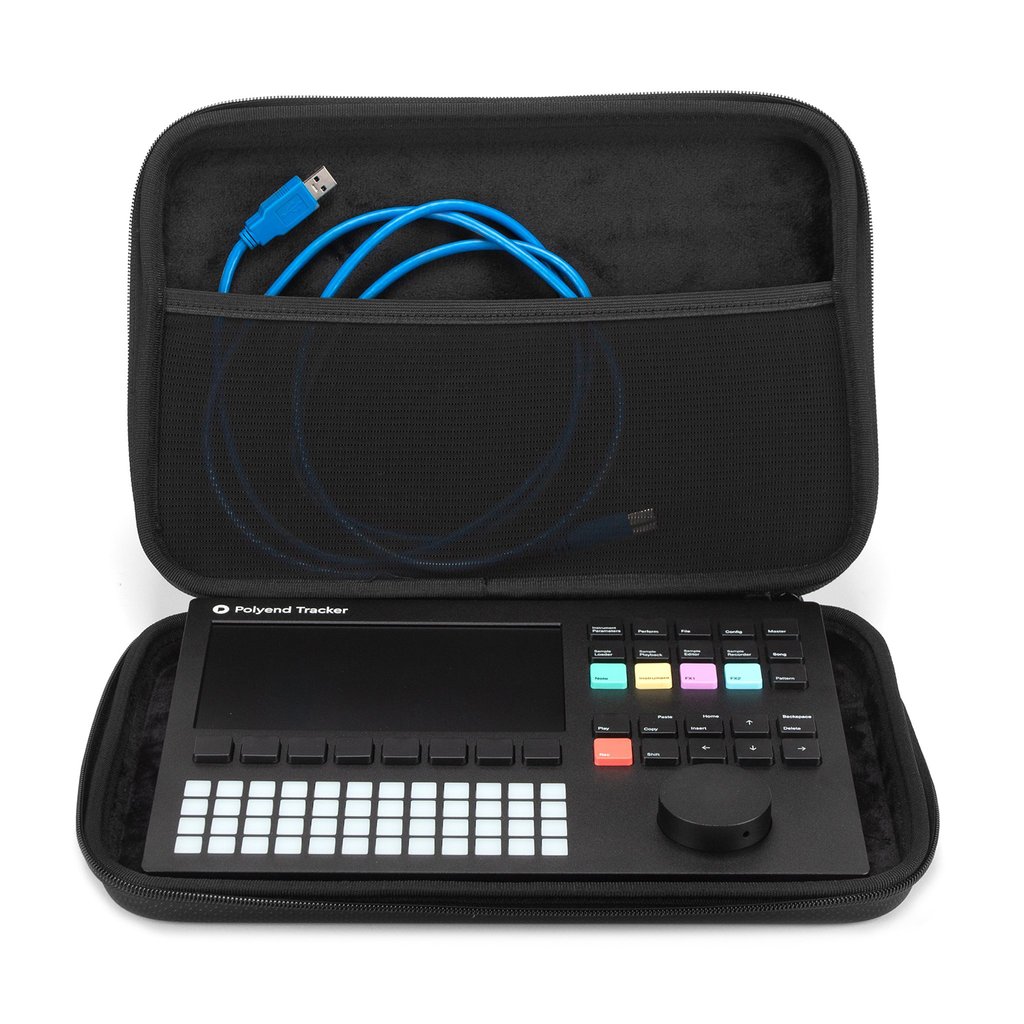 Known for their long list of music device cases, this Tracker-specific case from Analog is bound to be great. They're taking pre-orders now, for August 2021 delivery. Unfortunately, our external battery placement may require removal for a good fit with this case.
128Gb Micro SD Card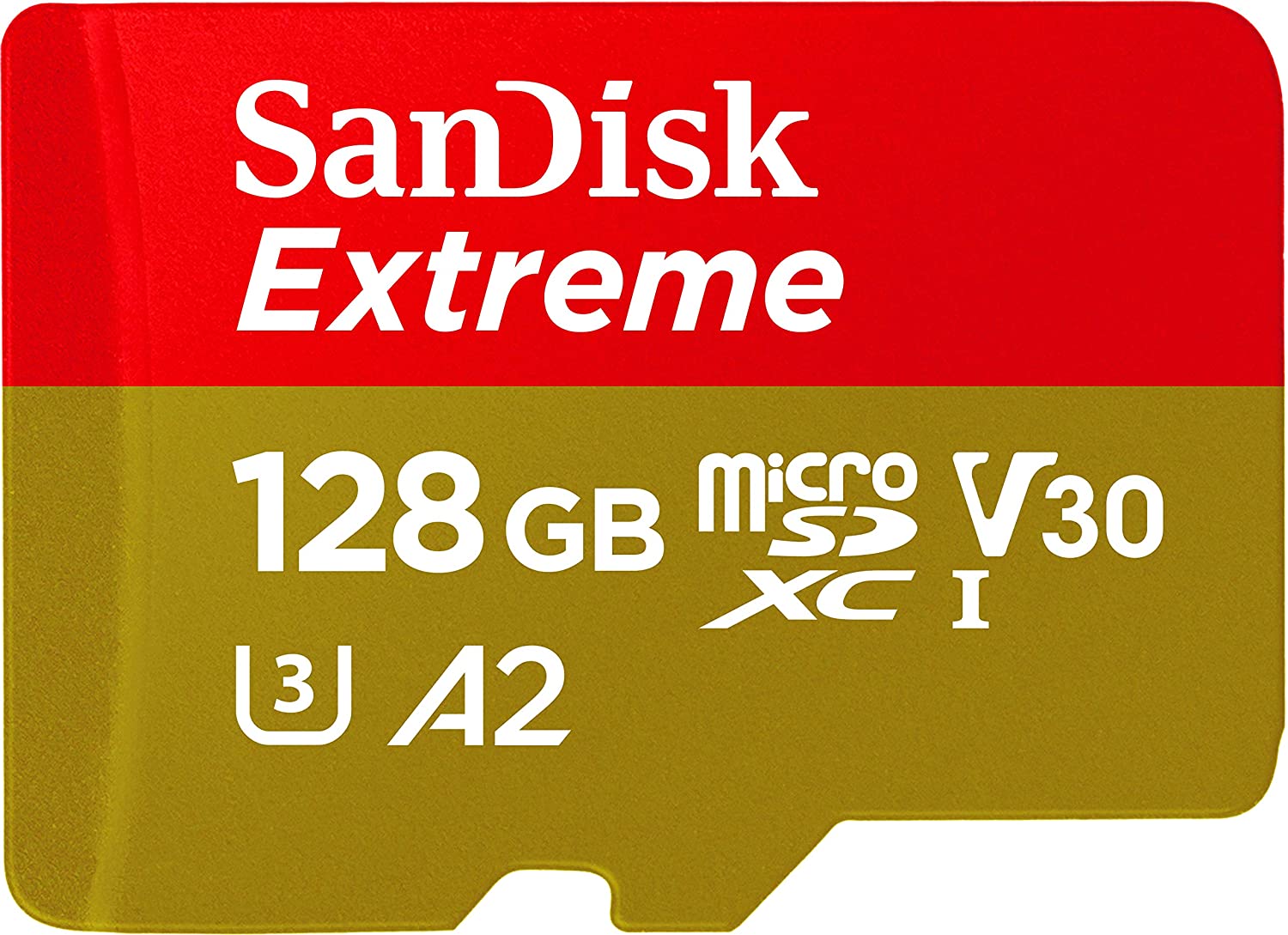 The Tracker comes with a 16Gb card, and my 9Gb sample library fits just fine. Most people don't need a bigger card, ut for those of us who sample a lot or have a giant sample library, you need a bigger card. Polyend's vague article mentions up to 512Gb, UHS-I A1 or A2 cards. This Reddit thread contains users' experiments. I recommend a card that's at least 10Gb larger than your sample library. If you're not sure what to get, I recommend this 128Gb card that's confirmed to work, and is a great dollar-per-gigabyte ratio.
Audio-Technica ATHM50 Headphones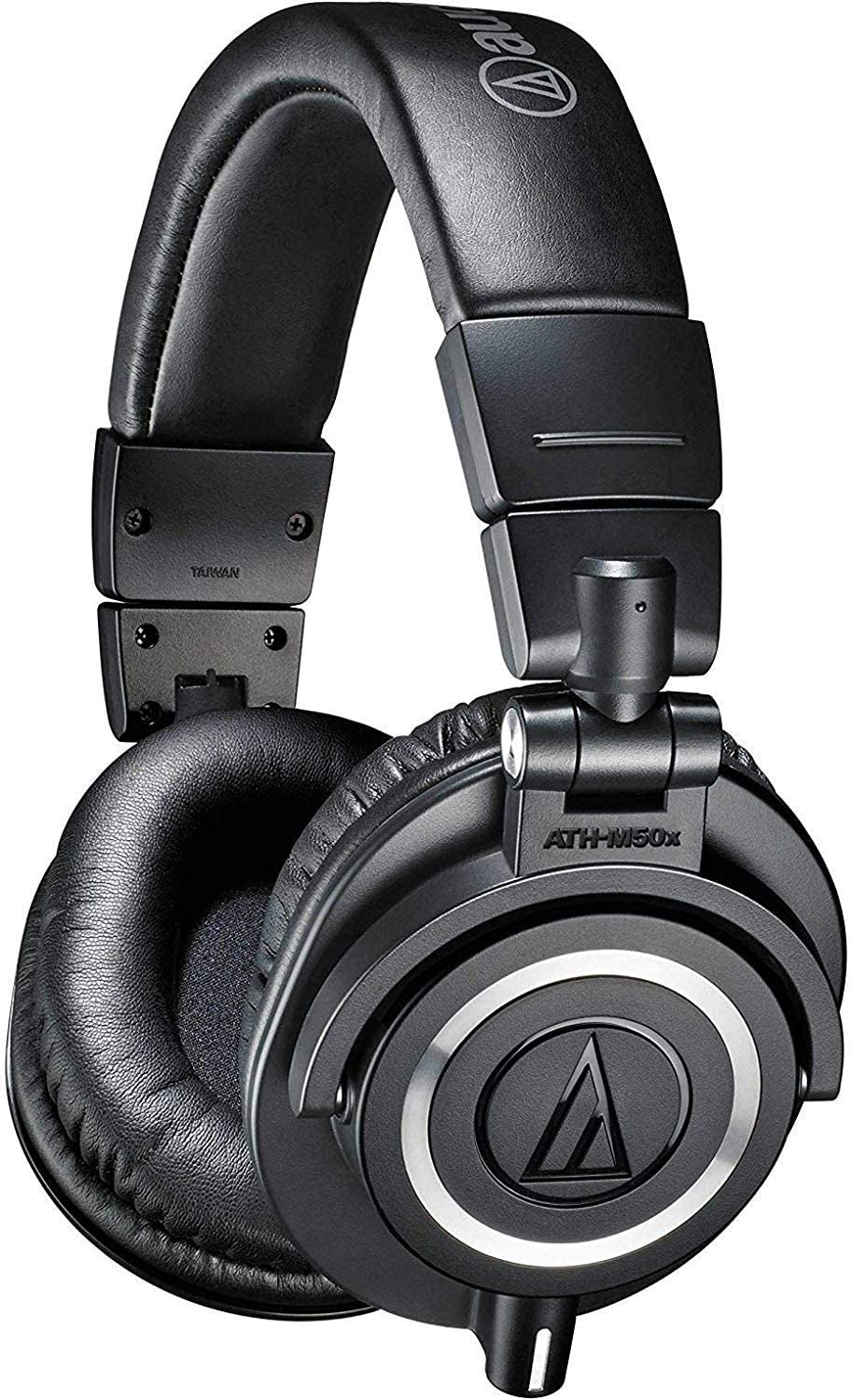 These cans are renowned for their unparalleled value for over-ear monitors. Their wide & flat frequency response makes them good enough for mixing, mastering and vocals. Also offered in a wireless Bluetooth version, which is what I bought so I could use them for movies & phone calls. I plug the removable cable in for music work. The slightly cheaper wired pair will also be fantastic.
1MORE Quad Driver Earphones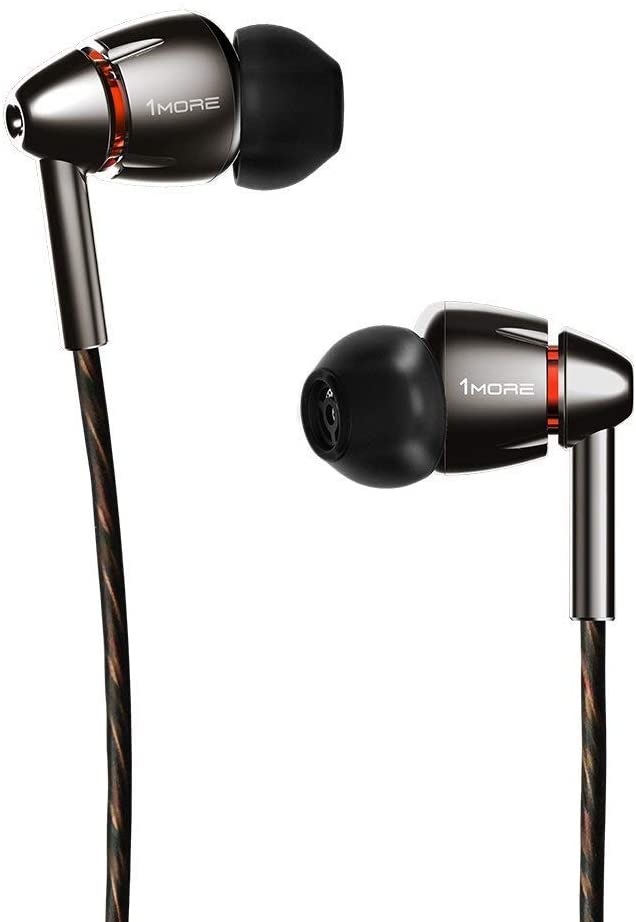 The cans above are bulky and draw attention at cafes. I tried the Shure SE-215's, but I didn't like their behind-the-ear fitment. I wanted something that still sounded good, but was easier to use. These quad-driver earphones are built like a tank, have an inline mic + remote, and are very portable. Their frequency response is wide & flat. They're more expensive than the Shure's, but the increased usability is worth it.
All my photos